YCH Continues to Drive Connections As Grab's Supply Chain Partner
Grab is fast becoming a prominent fixture in our lives. It was founded in 2012 with an app that would help taxi drivers be more responsive to commuters' demands and earn extra money. Its growth trajectory was fuelled by its ability to read and adapt to the unique needs of Southeast Asian Consumers, which was ultimately its edge over the incumbent market leaders. Its ride-hailing app has now expanded to offer multiple types of services for the individual commuter and corporate solutions for business operators.
It is not easy for any innovator to succeed on its first idea, and even harder to scale and sustain its success. Its ability to execute is the quintessential differentiator.
When Grab decided to expand its reach from taxis to private cars, it had to consider how they could engage and enlist drivers who wished to be part of the gig economy but did not themselves own cars. It started Grab Rentals Pte Ltd and with its fleet partners, offered flexible rental schemes with low start up cost.
Grab began managing its own inventory and supply chain but it soon recognised that managing a dynamic inventory of rental vehicles was a complex role with heavy responsibilities to multiple stakeholders. Any hiccups in the supply chain would inherently compromise its service commitment to its app users, the drivers and the fleet partners, in turn affecting its reputation and growth.
YCH comes into the picture to help Grab better execute its plan. We are renowned for our 7PL™ approach in seamlessly integrating supply chain strategy with execution. We understood Grab's rental business model and partnerships and designed a supply chain solution that could support these activities in a sustainable and scalable manner. On top of that, we also walked the talk and executed this design.
The first thing we did was to grab its car rental fleet which was previously spread out over 3 different locations in Singapore. The entire fleet of over 500 vehicles was consolidated at Supply Chain City® with an office space for Grab. From this location, we apply our supply chain expertise supported by our proprietary software solutions to orchestrate the rental activities end-to-end. This means that everyone was happy because everything was seamless.
We generate a daily report to capture requisite information of the inbound and outbound movements of the rental vehicles by make, model, location, YCH quality checks and repair status. Our ability to empower Grab to manage its fleet with great accuracy and reliability is attributed to the transparency in our supply chain operations. Grab can execute its promotional and incentive campaigns for drivers with peace of mind as the fluctuating demand for rentals is easily managed by YCH.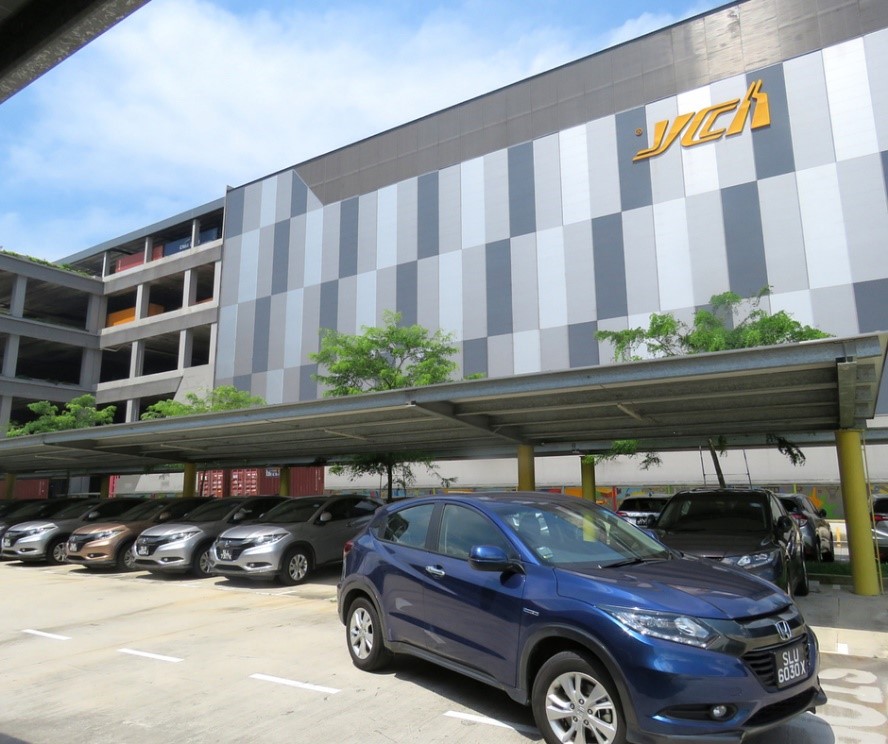 Grab's response to the evolved expectations for convenient commuting services has been quite profound and prolific. It has leveraged the gig economy workforce with help from YCH's end-to-end innovative solutions. In so doing, YCH and Grab will continue to grow as two ASEAN giants through our symbiotic relationship.